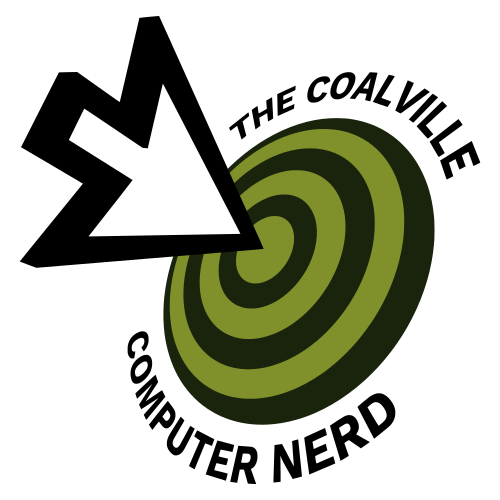 The Coalville Computer Nerd is the first port of call for all your home and small business computer repairs, based in North West Leicestershire.
I proudly offer a wide selection of products and services to the local community, all tailored to your exact individual requirements.
– James Allen
What does The Coalville Computer Nerd do?
From day to day, you'll normally find me taking care of the following types of work. There's sometimes some very niche computer jobs thrown into the mix that don't fit under any of these categories too, but generally this is what I'm up to:
Any business can say how great they are, but it's ultimately down to their customers feedback to say for sure. Below are a few select testimonials, but of course you should also check the reviews on Facebook and Yell.com to let my customers tell you for themselves!
Andy Braban
James managed to recover music and photos and other data from my hard drive that I thought I had lost and was very upset about but James came through for me and got them back. A top man and very polite and helpful and he even picked up and returned my device within a couple of days. Cheers James. Highly recommend
Barry Simms
Excellent service at extremely reasonable prices. James is a really nice guy to do business with and is very knowledgeable. He fixed my PC very quickly and collected / delivered back for free! Thoroughly recommended.
Siân Teresa
Very friendly guy and fixed my laptop in a day!
I honestly thought it was beyond repair and was so shocked with how little I was charged. My laptop is like new and has saved me lots of money for starting university. I would 100% recommend and trust him with my laptop again. Thank you James!
Jackie Wardle
Unbeatable service, and reasonable charges. Wish I had known about James a long time ago!
Emma Louise Stockwell
James is a well-mannered & courteous young man who delivers an extraordinary service. He picked up my Dell laptop yesterday & returned it today! It needed a new hard drive & complete overhaul. He must be running on Duracell! I am so happy with what he has done. He even installed anti-virus software & gave it a good clean! Worth every penny & I can't recommend him enough
Gaynor Ducker
I thought I'd try The Coalville Computer Nerd after seeing him recommended on FB. I'm so glad I did! James provided a first class service. Quick turnaround, PC runs like a dream and cost was a fraction of what I expected. Cannot fault! Thank you
If you have any feedback (good or bad), I'd love to hear it! I aim for no less than complete customer satisfaction at all times